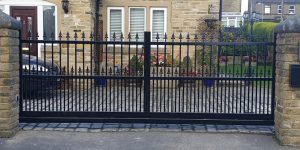 J&G Electric Gates Ltd offer a comprehensive repair service on all major brands of gate automation.
Unfortunately electric gate installations can malfunction which can be very inconvenient.
J&G Electric Gates Ltd aim to diagnose defective gate installations within 24hrs, customers requiring replacement parts and/or extensive repairs will be advised of the costs before the works are carried out.